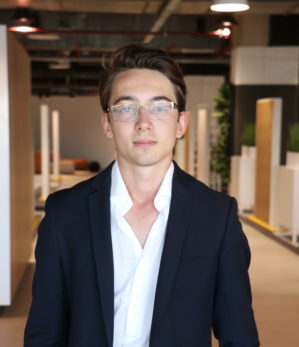 Jordi van der Hek
Ondernemer
Leeftijd

24

Bezoekadres

Jaarbeursplein 6, 3521 AL Utrecht

E-mail

j.vanderhek@resoftware.nl

Telefoon

+31 0294 24 00 01
Altura is a platform that focuses on the tenderer. We collect and organize tenders, and help tenderers to efficiently write the best proposal. By empowering all businesses to find opportunities that are right for them, we provide a place where valuable relationships between sellers and buyers can develop.
Dec. 2019 -Dec. 2021
Technical Director a.i.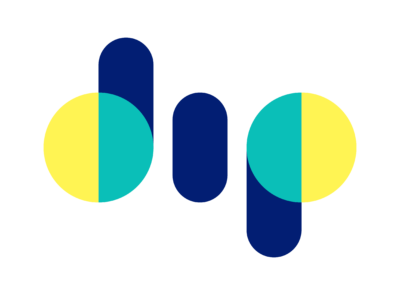 Stichting Digitaal Informatieplatform Podiumkunsten (DIP)
The power tool of the performing arts.
DIP is a smart analysis and administration tool that provides more insight and streamlined processes within the performing arts. With DIP you really get to know your (potential) audience, you conclude smart contracts and you get answers to questions you didn't even know you had.
● Managing ongoing development processes
● Painting the digital landscape and infrastructure
● Managing technology budgets and time frames.
The BrainstormGroup strives to bring young professionals from different disciplines and fields together, to help each other further in their own business. This by Brainstorms, knowledge sharing, and speaker events.
● Created a community of 200 Young entrepreneurs
● Created Co-working space for members of the BrainstormGroup community in JIM (Jaarbeurs innovation mile)
We at Re: Software are continuously focussed on creating new innovative software products to carry out to our clients.
My Daily Job:
● Coordinate the company strategy and growth efforts
● Collaborate with inbound partners and 3rd party corporates to create integrations into our products
● Developing ideas for creative marketing campaigns for company and client projects.
● Building awesome products.
Aug. 2014 - Jan. 2015
Intern Mobile Development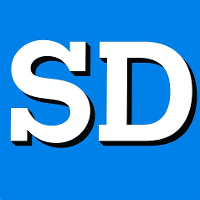 Social Deal
During this Internship I started looking into the mobile options within the company its structure.
Social deal is an online platform on which they share daily deals with discounts up to 70% for new customers to try out new hotspots around them.
Smart.pr is an innovative PR startup in Amsterdam, they build Software tools that enable organizations to get more grip on their PR, the effects, and measurability of it.
● Collaborate with an agile international development team
● Developing internal tools for the data team to keep our datasets relevant
Laatste Activiteiten
Mrt. 2022
Genomineerd Young Creator 2022
Feb. 2022
Altura | Sprong in de hoogte: jonge honden van Altura kwispelen geld bij elkaar bij selfmade techmiljonair
9 & 10 May 2019
(Awarded T500) Attended TNW Conference 2019, Amsterdam
Feb. 2019
Joins Emerce Next/Advisory Board
24 & 25 May 2018
(Awarded T500) Attended TNW Conference 2018, Amsterdam
20 Jun. 2017
Opening the BrainstormGroup Workspace in the Jaarbeurs, Utrecht
18 & 19 May 2017
(Awarded T500) Attended TNW Conference 2017, Amsterdam
11 May 2017
Guest Lecture Koning Willem 1 College
Koning Willem 1 College
7 Apr. – 9 Apr. 2017
(Winner) Hacking Healthcare Hackathon 2017
12 Feb. - 14 Feb. 2017
Attended Startup Grind 2017, San Francisco
12 Dec.– 15 Dec. 2016
(Winner) Dutch Open Hackathon 2016
BeMyApp B.V.
30 Sept. – 2 Okt. 2016
(Winner) Blockchain Hackathon Nijmegen
Hackathon Masters B.V.
9 Sept. 2016
Guest Lecture Fontys Hogeschool for journalism
Fontys Hogeschool
25 may 2016
Stagemanager at Young Creators Summit 2016
Young Creators B.V.
Nov. 2015
MTA: Security Fundamentals
Microsoft (Microsoft Technology Associate)
Nov. 2015
ITIL/ITSM Apollo 13 training
GamingWorks B.V.
16 – 20 Nov. 2015
Innovation in a Week 's-Hertogenbosch
Innovation in a Week
30 Okt. – 1 Nov. 2015
Dutch Open Hackathon 2015
BeMyApp B.V.
Sept. 2015
MTA: Software Development Fundamentals
Microsoft (Microsoft Technology Associate)